The COVID-19 pandemic forced many businesses to vacate their offices and send their employees home to work remotely. While it helped 'flatten the curve', it has also caused teams to feel disconnected socially. Festival of Dreams, a luxury events company, contacted us to create a custom-made Murder Mystery Guide Experience for one of their special clients.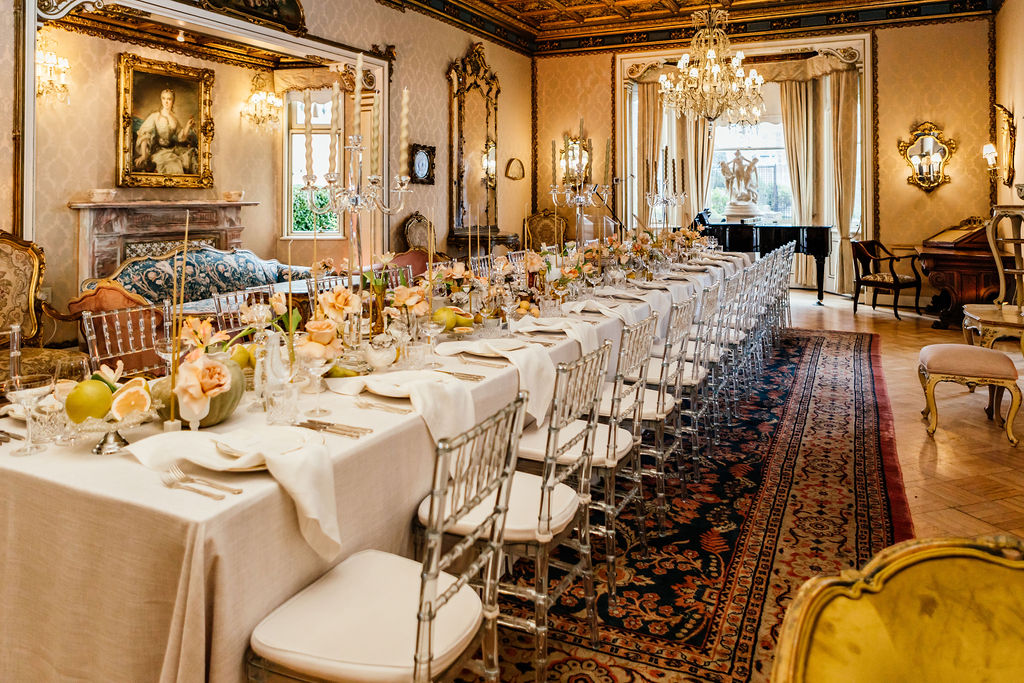 Hosted at Casa Labia in Muizenberg, Cape Town, this regal mansion became the inspiration for the plot and characters. With so many gilded elements in the banqueting hall – the ceiling, the mirrors, the furniture and art frames to mention but a few – it was a setting just begging for a royal murder.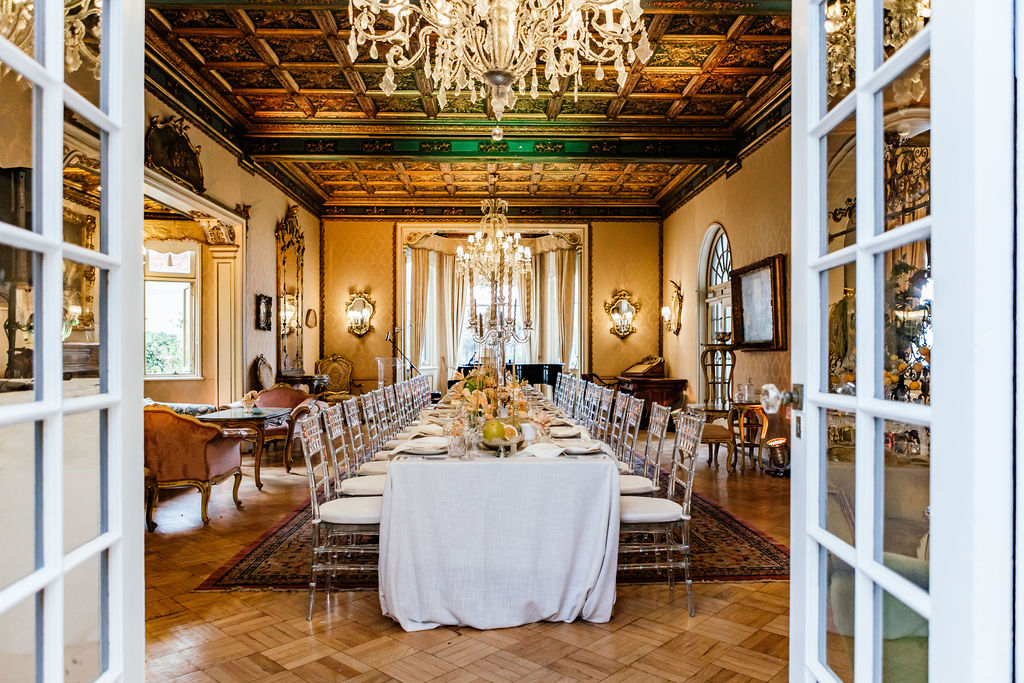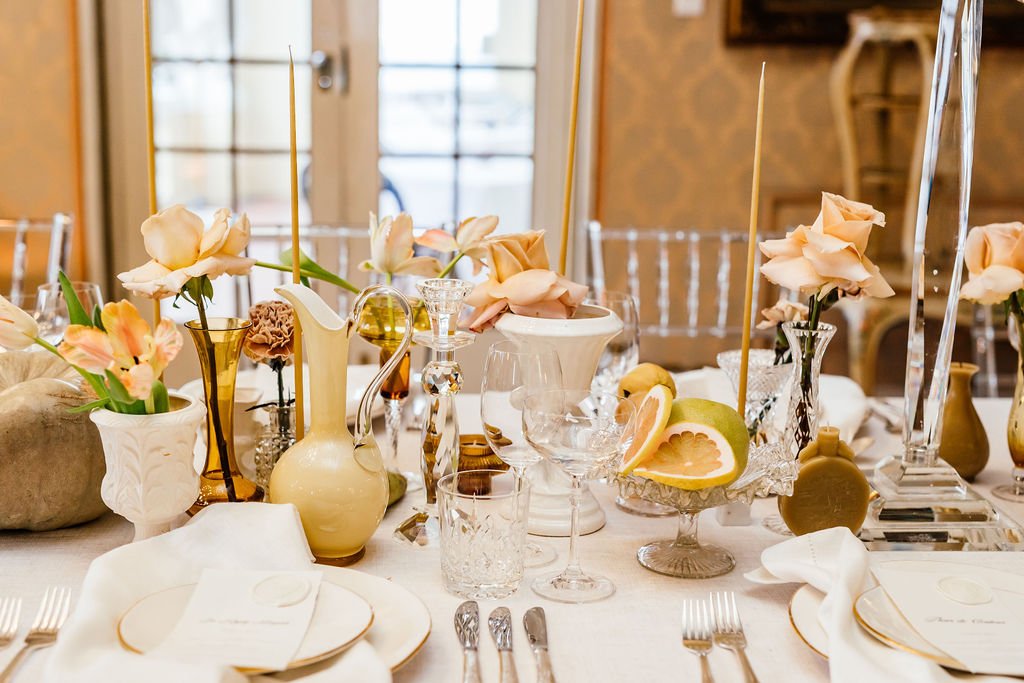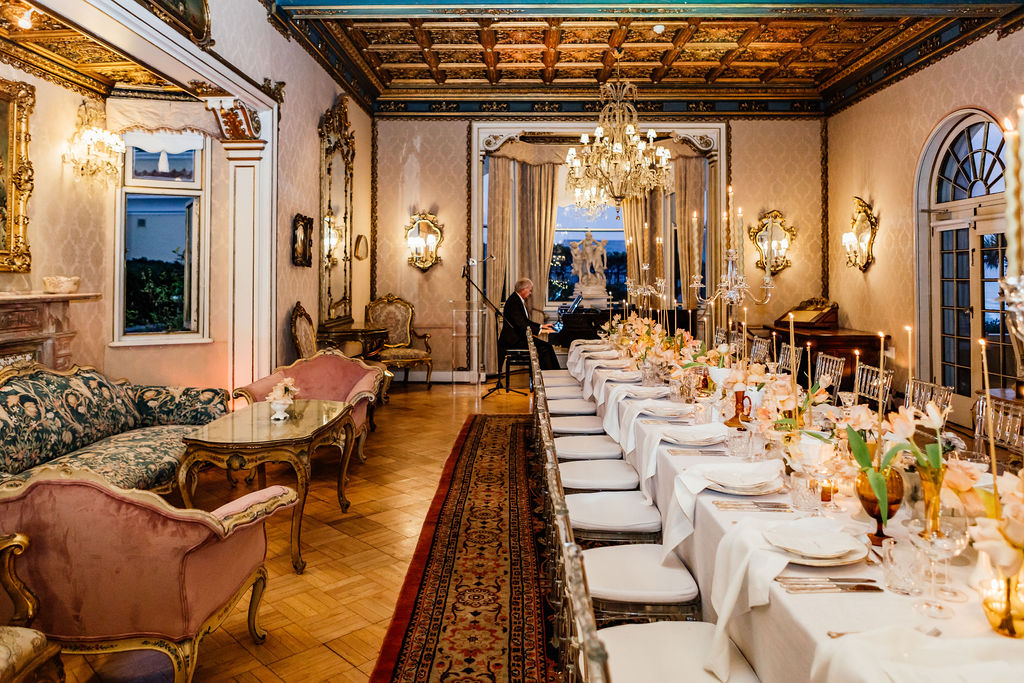 With a venue fit for royalty paired with world-class decor and styling, and foodie-quality cuisine, there wasn't much standing in the way of a magical and whimsical evening enjoyed together.
With 23 guests confirmed for the event, the biggest challenge was creating equally fun, and eccentric, characters for all of the guests. With not much to go on, it was a glorious surprise to discover that so many guests were perfectly suited to their fictitious counterparts!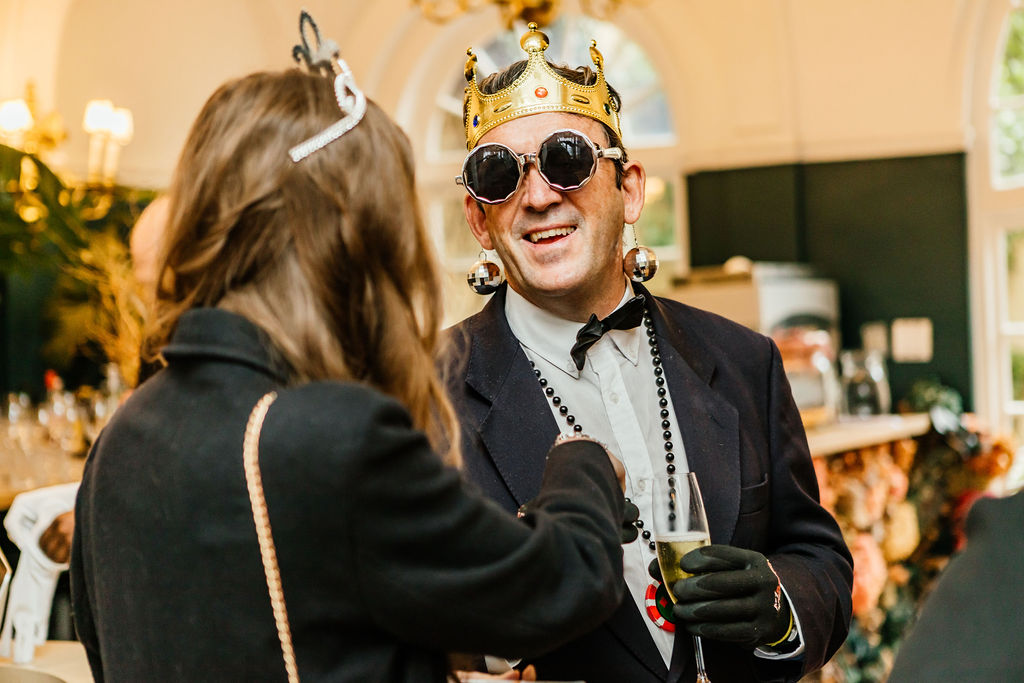 It's always exciting when guests are gung-ho and have put thought and effort into their costumes and characters. This group was in it to win it, with many of the guests creating homemade props to strengthen their character portrayals. Scroll through the slideshow below to find your favourite props!
All first-timers at a murder mystery event, the group gelled beautifully. As is frequently the case, there were too many hilarious moments and conversations to count. Without a doubt, this group will never forget their experience. Hopefully this team building extravaganza did the job of knitting the newbies into the company far quicker, too.
Who would you want to experience a Murder Mystery Guide dinner with? Share this blog post with them as inspiration, then contact us for a tailor-made murder mystery dinner party experience.
Images by Christine LR Photography