Murder mystery dinner parties usually need an organiser or host to make them happen. Here's a little insight into what goes into hosting a Murder Mystery Guide Experience so you know what to expect come your turn!
Together with legendary luxury wedding and corporate event organisers Petals Group, I recently hosted a night a mystery as a birthday celebration for a group of friends. They opted to play our flagship Print-and-Play game, which we hosted at Petals' Prohibition Club in Woodstock, Cape Town.
It was such a good reminder of the responsibilities of being a Murder Mystery Guide Experience host! Not only are you making sure the game runs smoothly, but you are also trying to ensure that all the guests have a wonderful experience. Easy peasy, right?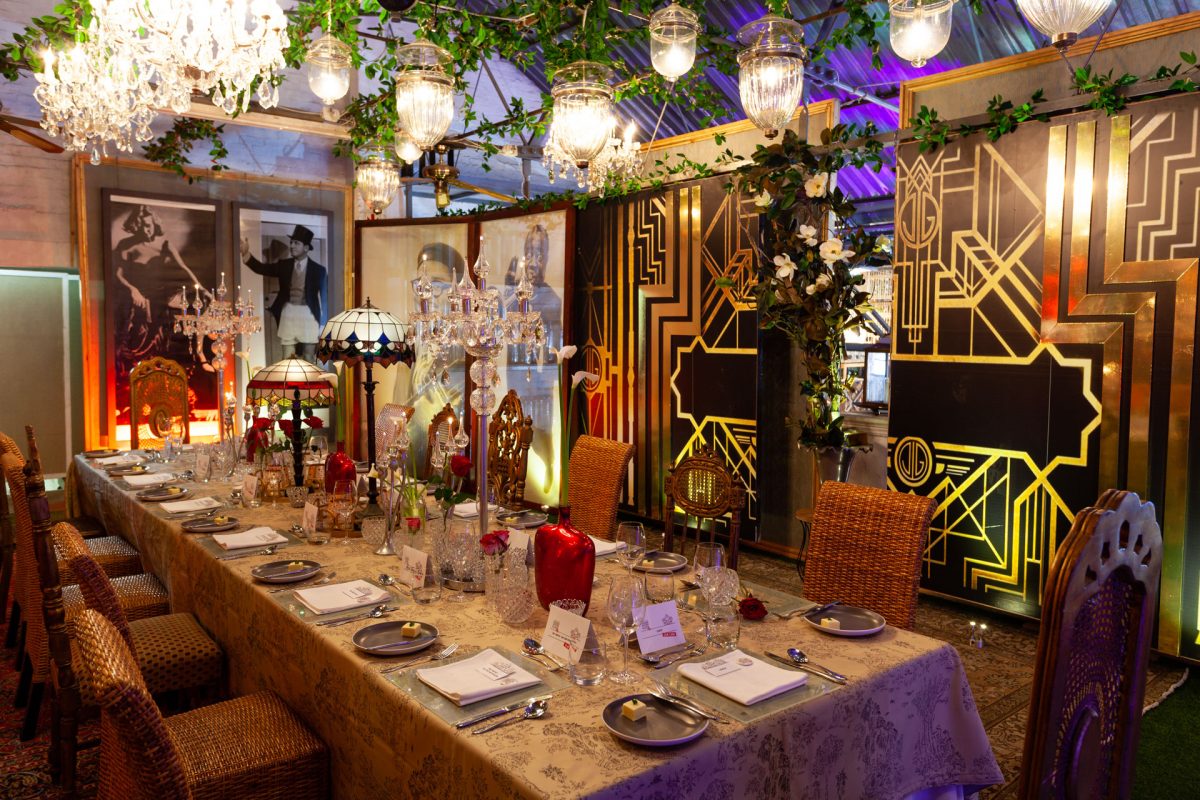 Here are 5 things you need to know about hosting a murder mystery game.
1. You're in charge
As the host, you are – probably – also the event planner. Who is invited to the game? Do you have enough players to match the characters? Has everybody RSVPed yet? Do they understand how the game works? Do they know what to expect?
As the host and event coordinator, it's your job to make sure your guests know what's required of them and how the evening will progress.
Here are some things you should communicate to your guests in the lead up to the big night:
Start time
Dress expectations – is the game set in modern times or another era?
Dietary requirements – find out if any guests have allergies or food restrictions they need to stick to
Catering – who is handling the catering?
Drinks – do guests know if they should bring drinks to the party?
Does each guest know which character you have allocated them?
Has everybody received the character list?
2. Be prepared
If you're hosting one of our Murder Mystery Guide Experiences, chances are you were the one who rallied your friends, family or colleagues for the cause! You're most likely the person who will choose which game to play, too.
One of the host's responsibilities is to know the murder mystery game. That means reading through the character list. It also means examining all of the game elements and printables thoroughly so you know what is needed on the day.
Are there props that go with your game? You need to know. You are the one who will need to make sure that there are no (unpleasant) surprises on the night. You also need to know when to bring out the props and how to pace the game as you will be directing the 'flow' of the evening.
3. Set the tone
When guests arrive to the murder mystery dinner they can be uncertain. A good murder mystery dinner party host does everything they can to help guests get into character – and stay there!
One of my tricks is to be in character as soon as the doorbell goes – even for the first guest. It helps to set the atmosphere so that other guests also arrive to the "party" and not an explaining session! 😉
4. Ask lots of questions
Never let an accusation go without jumping on board. By staying in character and questioning other guests about their alibis and their motives, you'll help everyone else to do the same.
Asking other people questions also takes pressure off your own 'performance' and creates an opening for more playing for everybody!
5. Draw others in
I've discovered that I have the most fun at murder mystery dinner parties where all of the guests are fully engaged. These are usually the parties that last the longest, too.
One of my favourite roles as the host is to 'stir the pot'. I like to leverage moments in the game to get even more laughs and drama out of the evening.
At one Murder Mystery Guide Experience I whispered to one of the guests to demand that another guest do an impromptu speech about her plan for Heavenly Hospitals' expansion. To her credit, she did a 30-second speech, which left us all cheering!
At another game I suggested that we have one minute of silence to honour the fictitious murder victim after seeing a guest do this, in character, at another game. It was priceless!
Image credits: Julian Goldswain Lifestyle Photography