If you're celebrating a milestone birthday, what better time to throw a truly unique birthday party for your loved ones. I had the pleasure of writing a very special murder mystery dinner for my friend's, father's 60th birthday.
If you know any of the Blundell clan you quite soon discover they are a wild bunch – musicians, dancers, artists, creatives, photographers… there's almost no creative art form they aren't involved in.
So, it totally made sense for this dramatic family to celebrate in the most dramatic way possible – with a custom-made murder mystery birthday party.
As a nod to the birthday boy's musical background, the murder mystery was set with the famous Woodstock Festival as the backdrop. The murder victim: the fictitious founder and owner of the festival – Mr Trent von Trapping.
Details for days…
From a Scottish metalhead to a Caribbean witch doctor, there was no lack of truly eccentric characters for the guests to play with, which was what I really enjoyed about writing this game.
What made it even more special, and probably the roaring success I'm told the game was, was sitting down with Rebecca to get insights into each guest – unbelievably helpful when you're crafting characters uniquely designed for each person.
Becs and her husband came prepared with some broad strokes ideas for each guest, which meant I could go to town with character development. Here are the highlights from this unique dinner party – enjoy!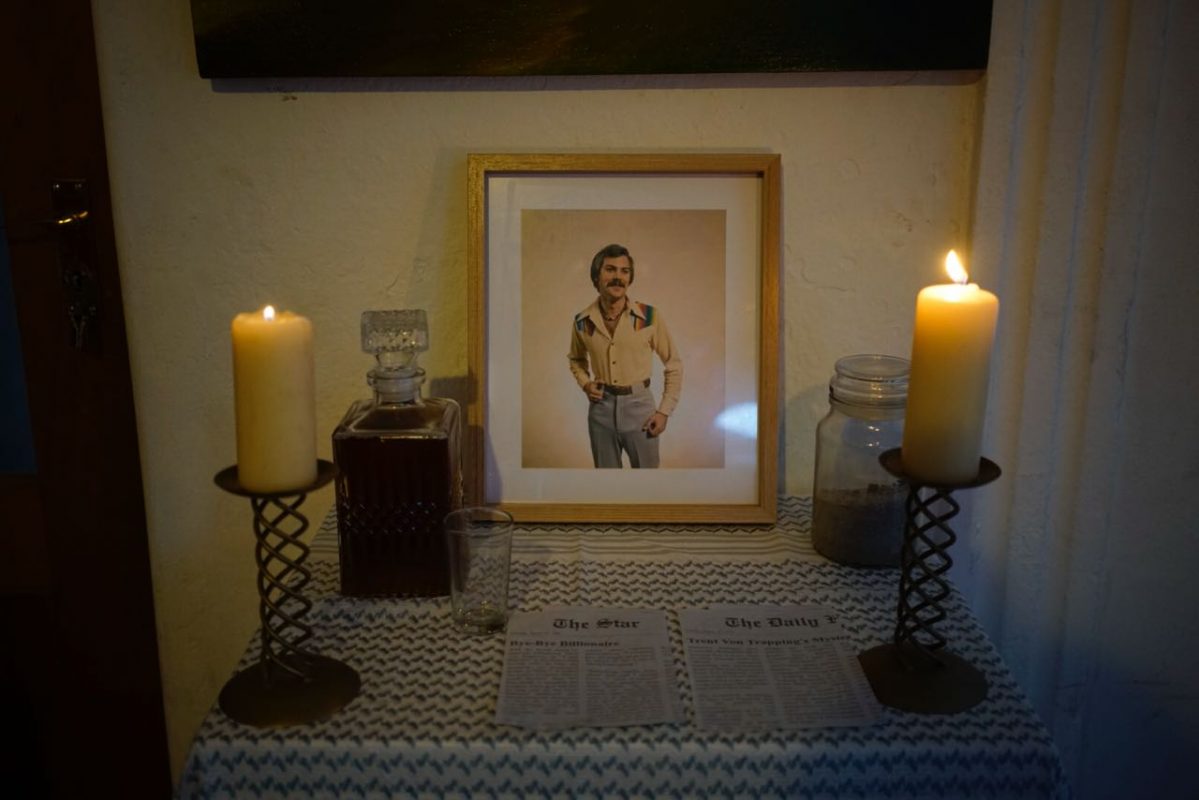 The shrine the Blundells created for their fictitious murder victim and fake newspaper articles covering the tragic murder. The birthday boy's kids clearly went all out for the event!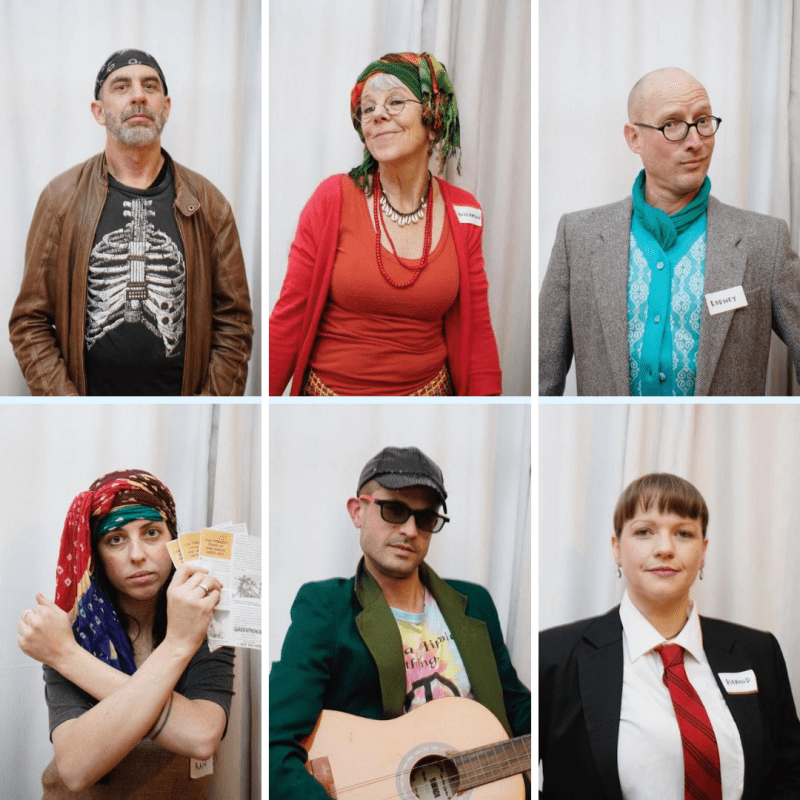 A diverse cast of characters was called the a reading of the will at the deceased's home in the Caribbean.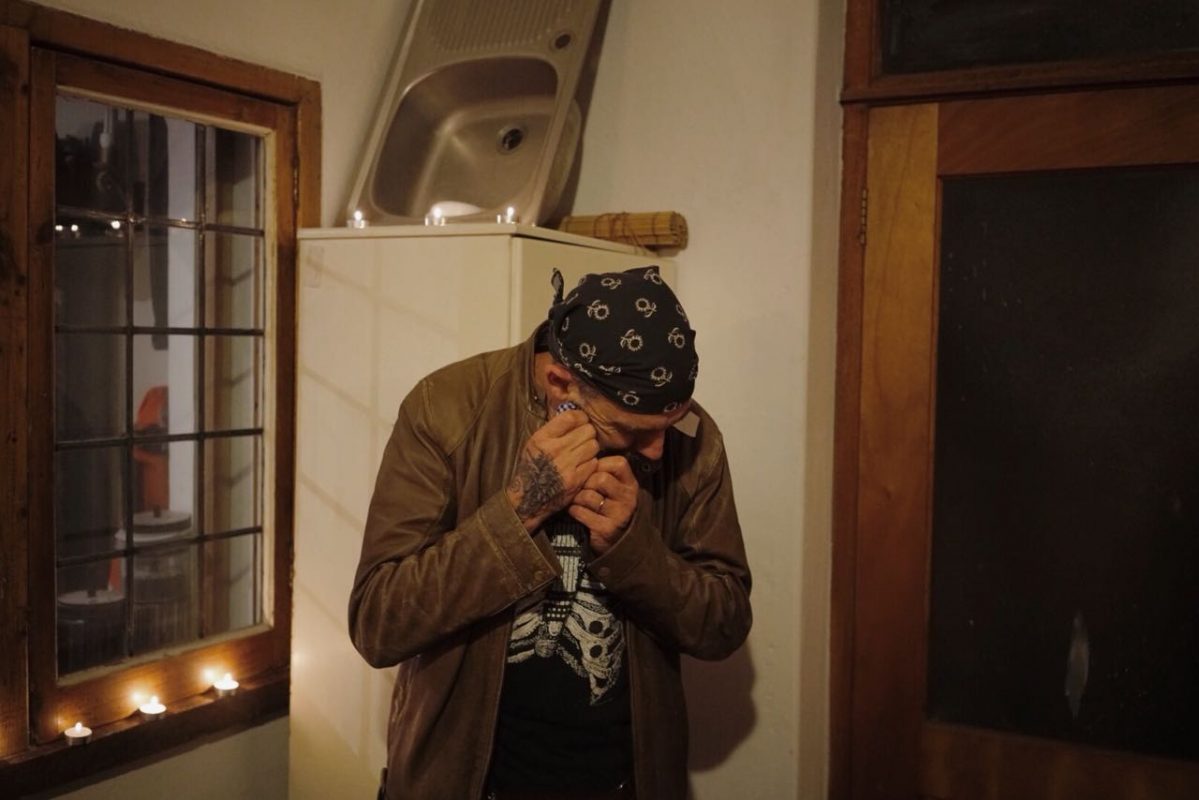 The birthday boy's character was a Scottish metalhead with anger issues. He's pictured here, rubbing a swatch of his clan's tartan as a self-soothing mechanism to prevent raging at the other guests. Hilarious!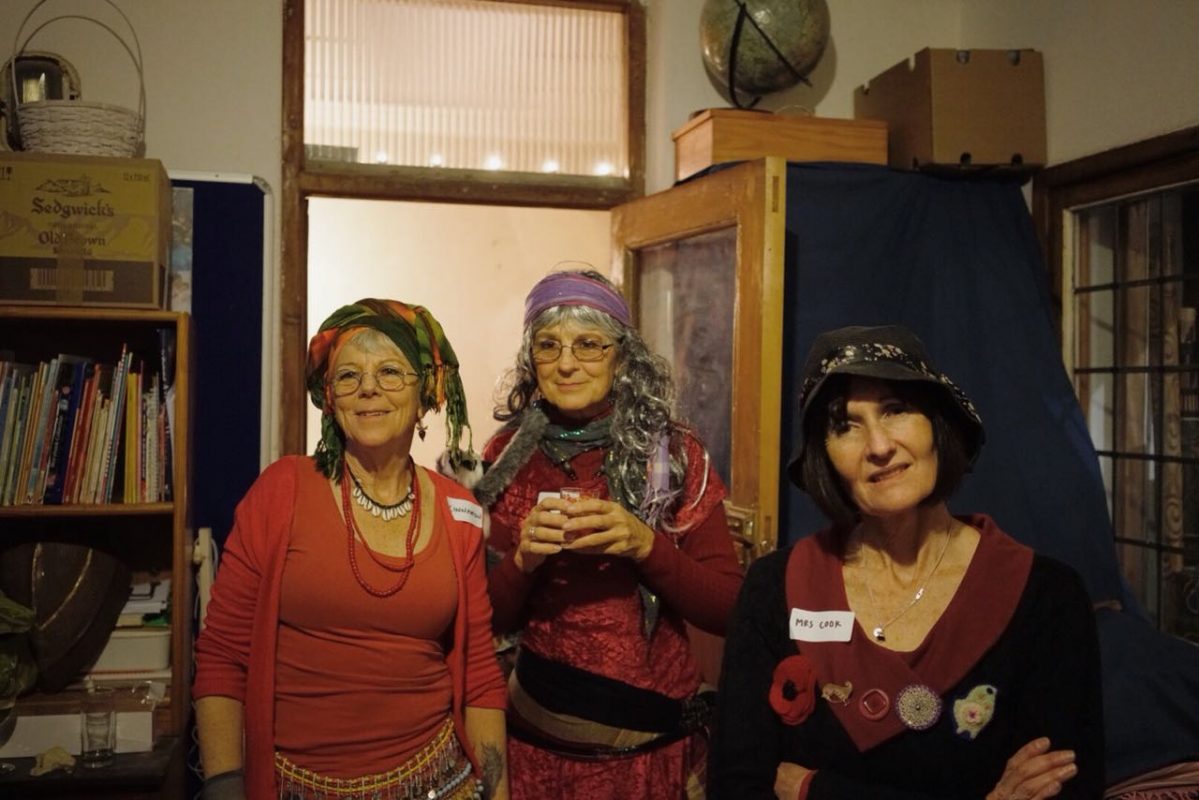 A dancer called Cinnamon, a Caribbean witch doctor and the housekeeper all look on.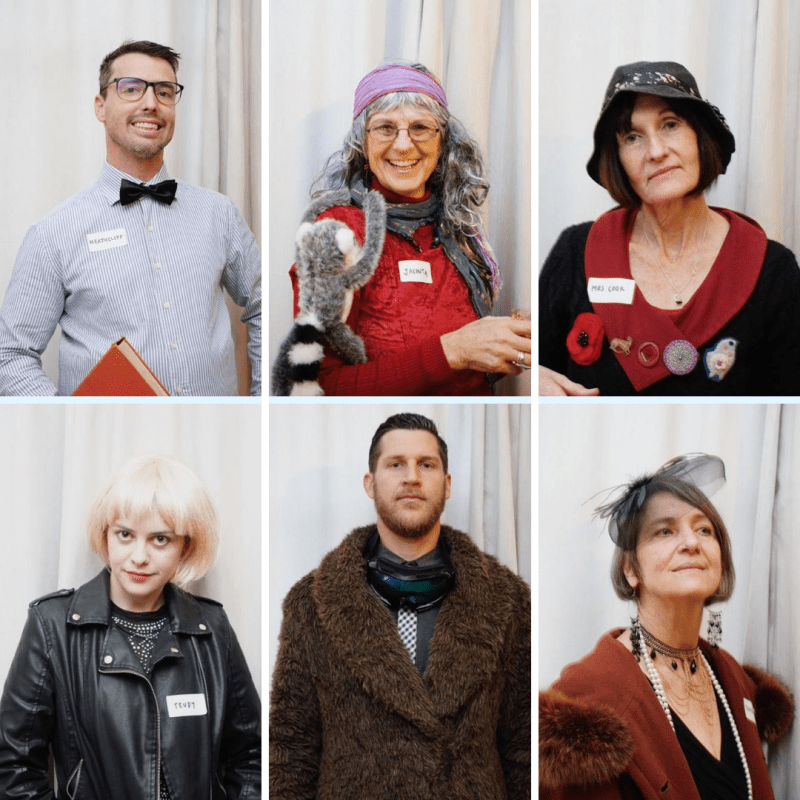 One of the most diverse sets of characters I've ever written for one of the most creative sets of players! Can you guess some of these characters' professions?
With Russians, Americans, Caribbeans and Scots, this set of characters was truly cosmopolitan.
Host your own custom-made murder mystery dinner party
If you'd like to host a memorable celebration for yourself, or someone close to you, we offer original custom-made Murder Mystery Guide Experiences. Each character is written for each of your special guests, which ensures that everyone can enjoy themselves to the full on the day. Our Design Your Dinner experience also allows you to take full control of the event elements in a way that suits your budget.
We are able to offer murder mystery dinner hosts to help ensure the game flows smoothly. Or if you want us to create the game, but you'd like to host it yourself, we can arrange a video call where you will learn everything you need to know about hosting your own unique murder mystery game!
FYI: The best sit-down murder mystery dinner parties usually have between 8 and 14 guests, since it's important for everyone to hear all the dinner table conversations to avoid missing essential clues as to who the murderer might be.
I hope this has inspired you to host your own murder mystery dinner party as a fun weekend game or as a team building event! Did you like this blog post? Why or why not? Share your thoughts in the comments below.
Love Lisa