Are you tired of dumb team building activities with your colleagues? It may be time to suggest a murder mystery dinner instead!
Who said office parties had to be boring?  I created this custom-made murder mystery game for 17 staff members who work together at an accounting practice in Cape Town.  While they're used to enjoying corporate social events together, they had never taken part in a murder mystery dinner party – at their own office!
I transformed their boardroom into the scene of Heavenly Hospitals' big announcement of the next CEO of the company.  Of course, guests arrived to discover that the outgoing CEO had been murdered before he could make the announcement. 
Naturally, one of the illustrious guests is the perpetrator and the guests must find out who did the deed.
Here's a taste of the mystery as it unfolded…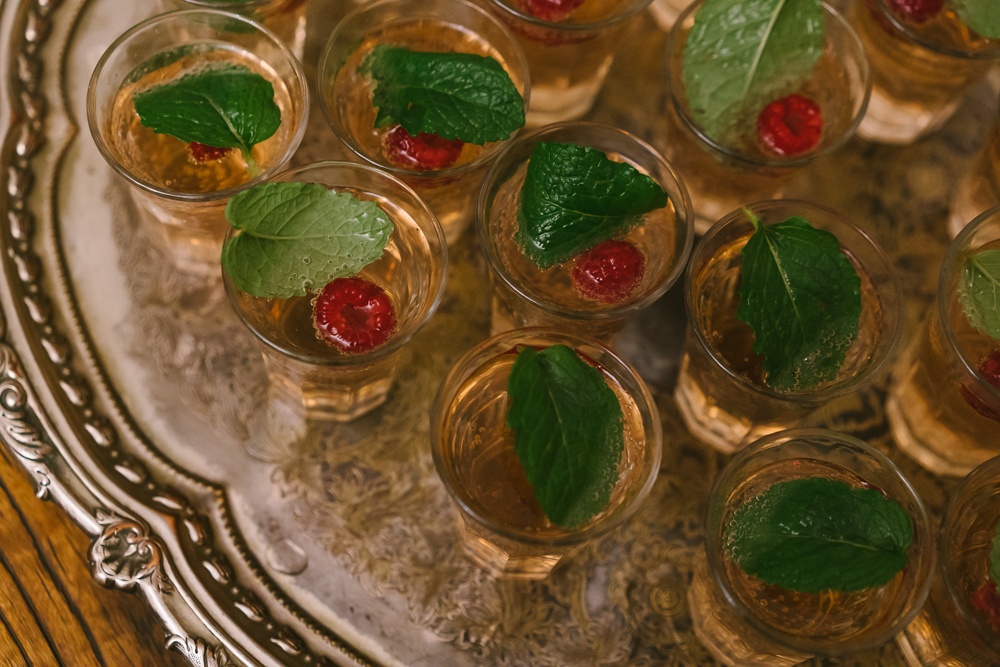 Welcome drinks for the distinguished guests.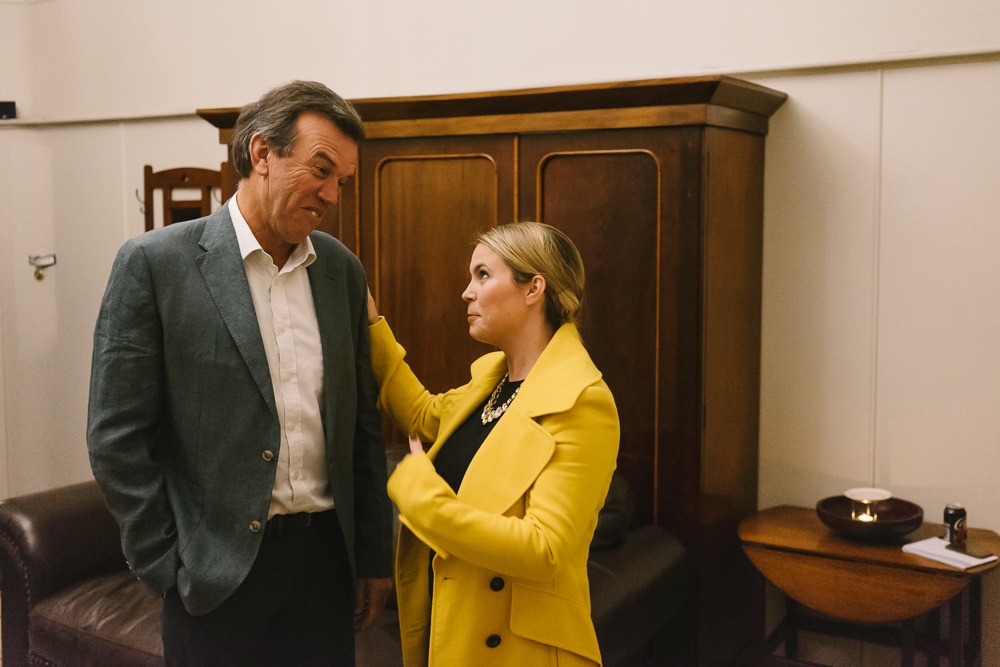 One of the first guests to arrive, billionaire entrepreneur, Sir Richie Richardson, is welcomed by Heavenly Hospitals' deputy to the CEO, Prunella.
From intricate facial tattoos to nasty facial scars, there was an array of suspicious details at this corporate event!
As guests arrived they had to introduce themselves to one another, in character!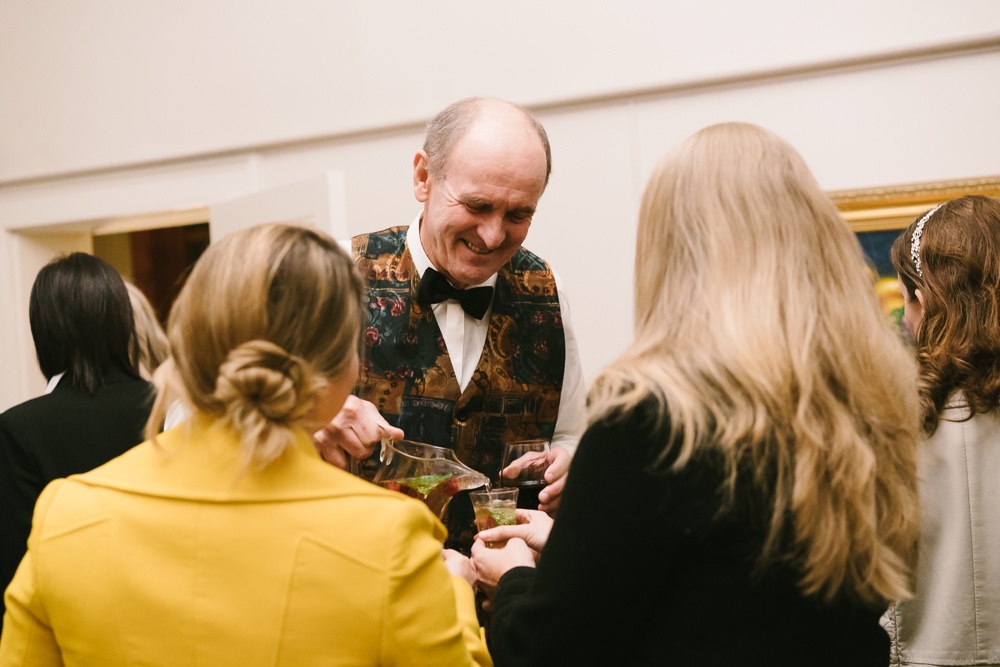 Banks the Butler certainly had his work cut out for him!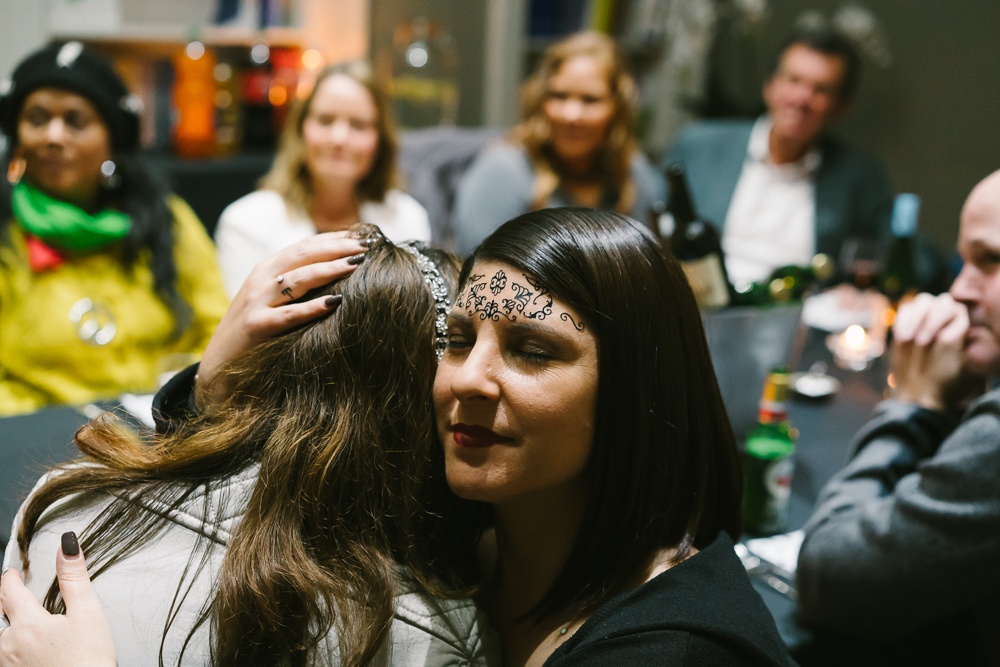 Work BFFs who happened to be seated next to one another during the game – what more could you want?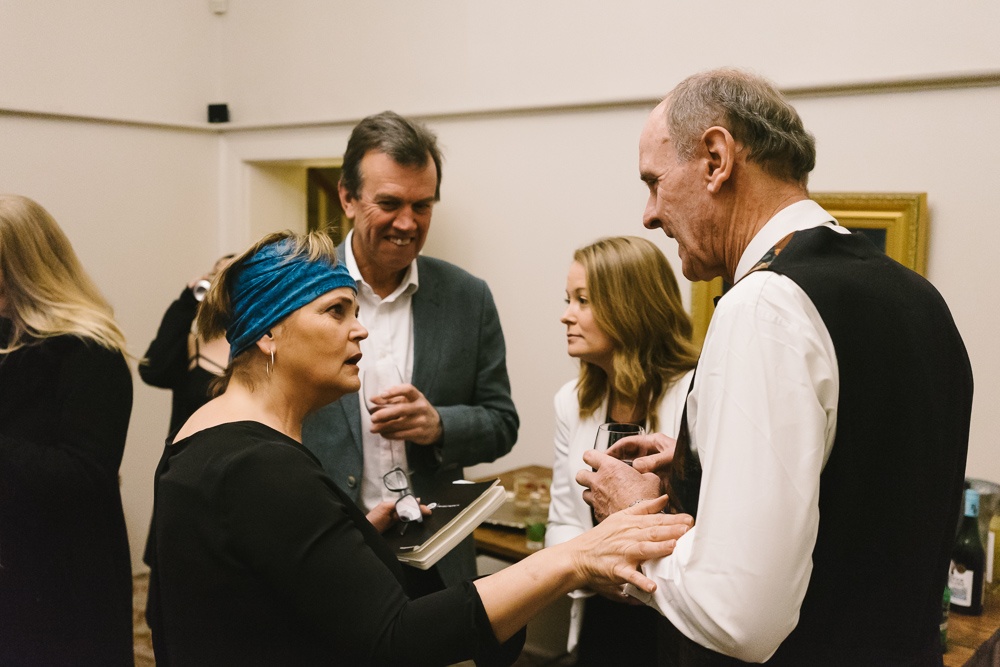 It's always fun to have a spiritual advisor amongst the characters – they can get away with saying the most outrageous things!
Hell hath no fury like a woman scorned!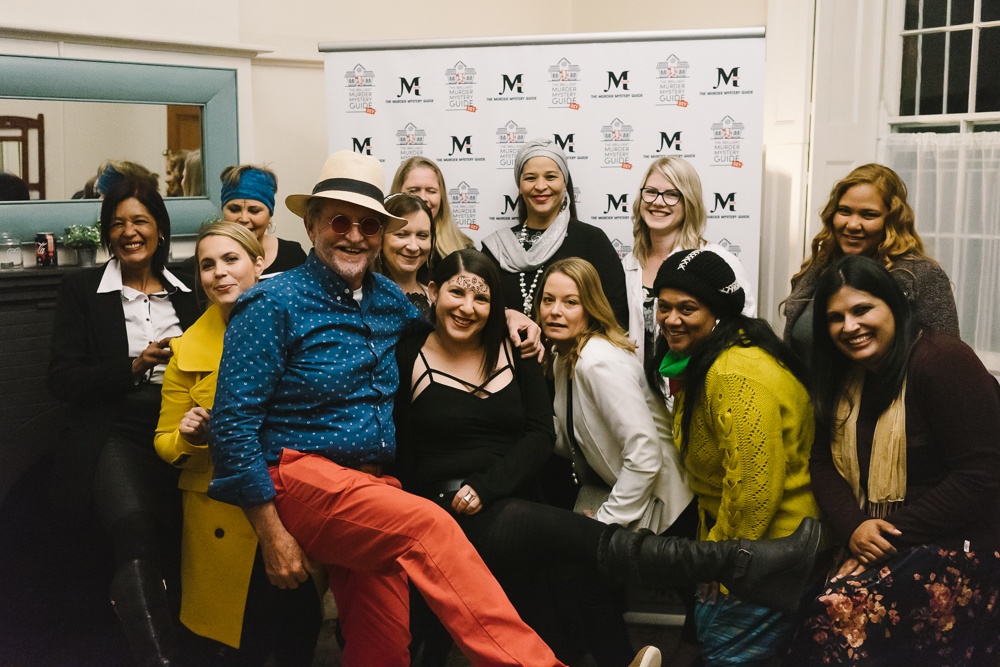 Killer smiles…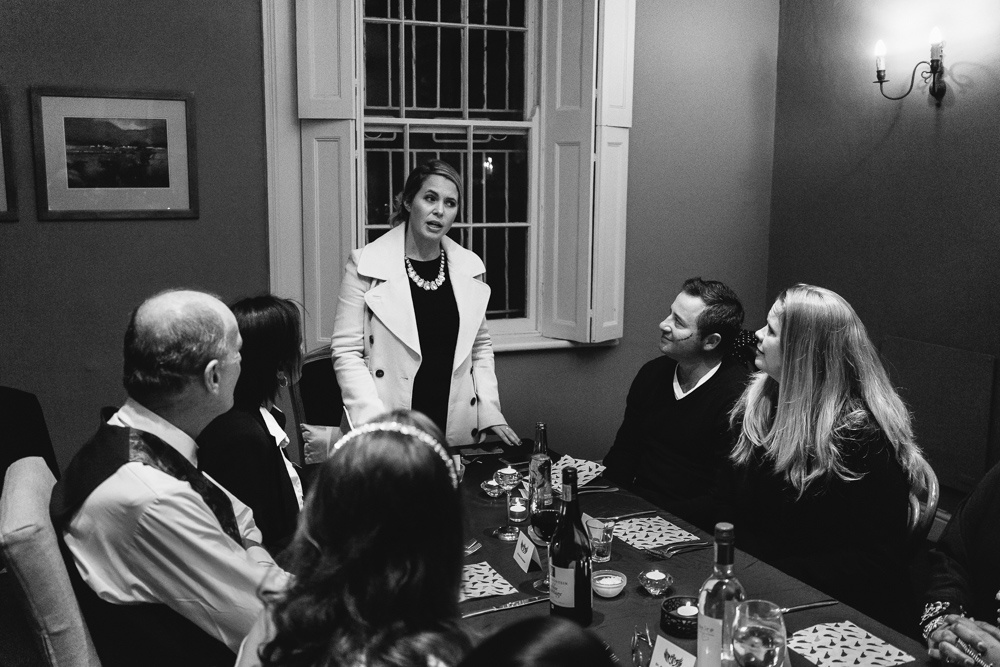 Prunella announcing the shocking news that the CEO has been murdered!
Some guests are clearly more shaken by the news than others: shock, tears, grief, smiles… We all reACT differently 😉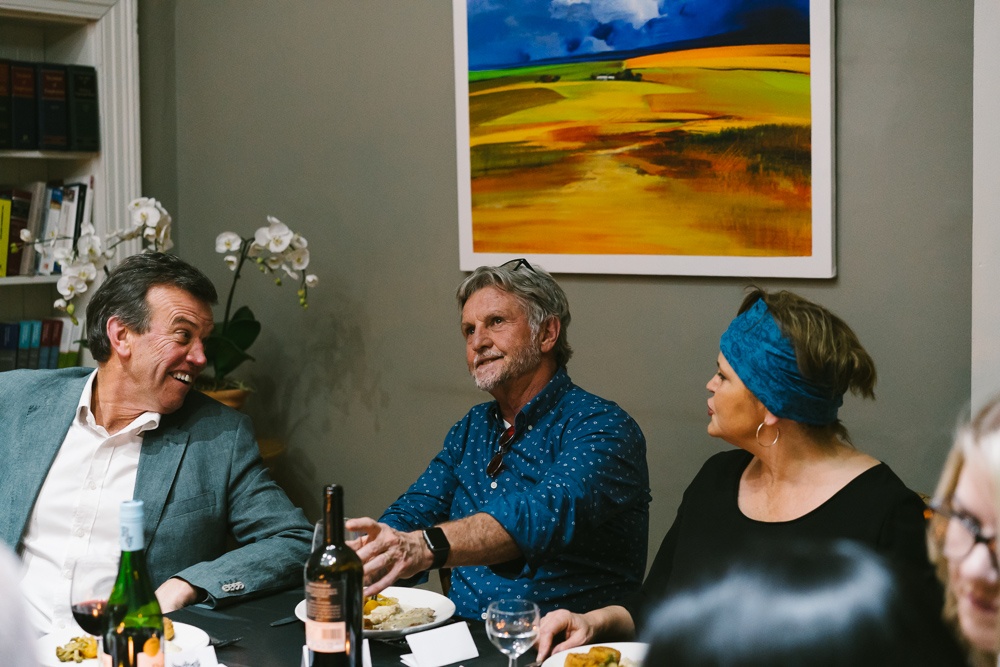 Shall I tell the truth or spin this 'bad press' somehow? Trevor's character was the PR darling of Hollywood.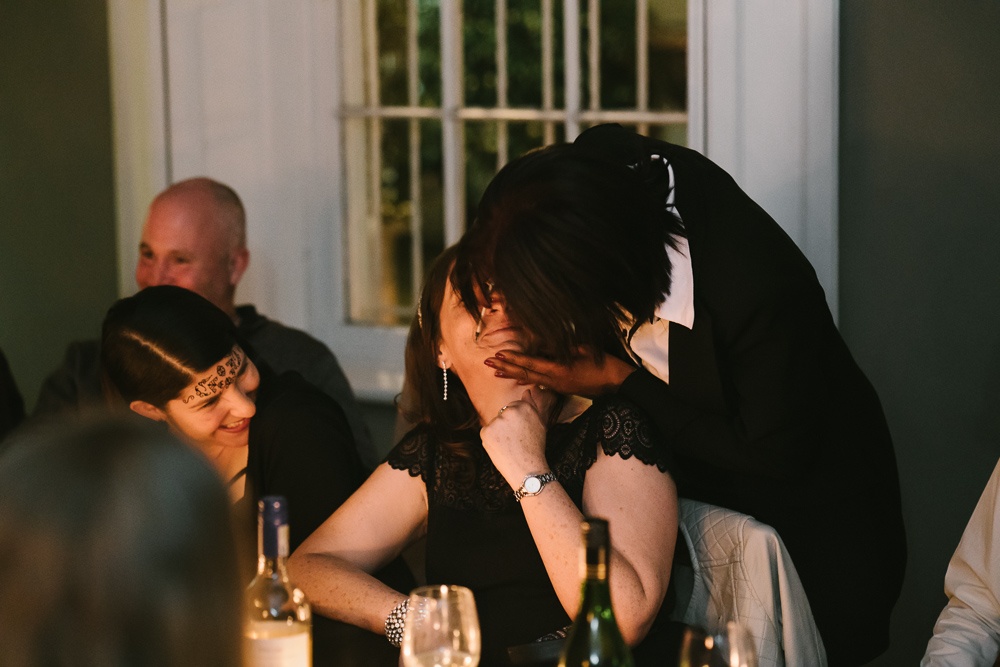 Some final botox injections before the murderer was picked up by the police.
I hope you enjoyed seeing some of the more dramatic moments of the group of colleagues' murder mystery dinner party and that you're inspired to host your own!
Your Murder Mystery Guide,
Lisa
Choose your favourite Murder Mystery Guide Experience! Design Your Dinner, purchase a Print-and-Play game or download our ebook and learn how to write and host your very own murder mystery dinner party!